items in your kart: 0
euro 0.00 (VAT incl.)
go to cart
Products > Cable glands >

7ZK40A222B254
Basket weave strain relief M40 with metric thread range 22,4-25,4 mm
3 weeks
VAT included 22%
69.00 €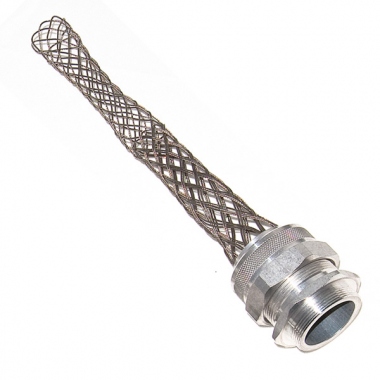 These cable grips, sometimes referred to as "Basket Weave", are made up of a woven steel wire mesh and a watertight gland nut. This strain relief system is designed to be anti-bending, offering the following key benefits:
• Impossibility to pull out the cable from the strain relief through lateral force; the more the
cable is pulled the tighter the grip becomes.
• Prevention of cable damage caused by flexing. Such a grip design.